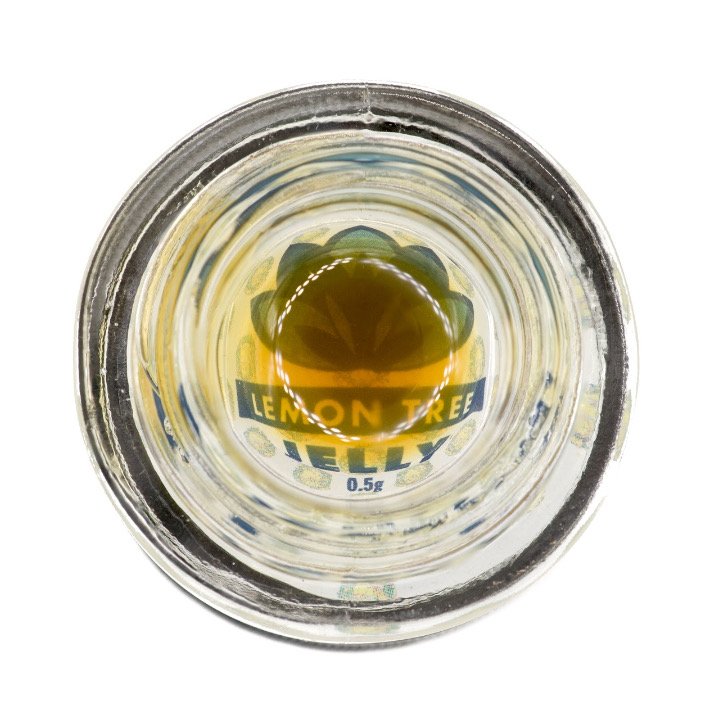 BLUE RIVER™ JELLY SAUCE
Blue River™ Jelly Solventless Cannabis Oil is a signature extract product that isolates THC with full spectrum terpenes! Blue River™ Jelly is a fully activated solvent-less THC extract made 100% mechanically from select grades of Dry Sift or Live Rosin infused with our award winning strain specific cannabis derived terpenes. Our proprietary process redefines THC in its purest form and delivers an ultra smooth, extremely potent, full flavor, long-lasting experience! Our process removes waxes, lipids, cellulose, and particulates without the use of ANY chemicals, solvents, or additives. Pairings: Combine Blue River™ Jelly with our Blue River™ THCa or Blue River™ Flan™ to enhance the entourage effects.
THC: 86%+ | Terpenes: 10% - 14%
We take pride in the fact that our solvent-less technology and trademark branded products are lab tested, pesticide-free, mycotoxin-free, chemical-free, and free of all heavy metals.